Mistake Number One: Exiting
By: Charles Payne, CEO & Principal Analyst

Without a doubt, exiting a stock is the most difficult part of the investment cycle. It is very easy to buy a stock. Ironically, this is where the exiting problem begins. Once I did an interview on television and the commentator asked me and the rest of the panel if using stop losses was a good idea. Everyone said yes, but I added a twist saying using stops should be determined based on why you're in the position in the first place. Here is where I was going.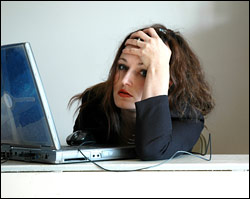 If you buy a stock simply because the stock was touted on TV, the Internet, or in a newspaper, then you are piggybacking on someone else's conviction. If you buy a stock because of a chart pattern, you are making assumptions based on past precedents (like a stock climbing through a double top or bouncing off a reverse head and shoulders formation) and future assumptions that have nothing to do with fundamentals. We think there is a valid place for charts, but to use them as the prime source of long term investing decisions will eventually result in anguish.

So you own XYZ Semiconductor at $43.00 a share and the broad market is lower because North Korea lobs a wobble missile into the Sea of Japan and threatens to do further testing firings, too. XYZ Semiconductor stumbles to $40.00 a share…now what? Well some people believe in using automatic stop losses. Experts often suggest these stops be anywhere from 5% to 10% of the current share price and adjusted once the stock moves higher (also known as a trailing stop).

Our theory on stops is that it should be used only if you're a trader; you buy stocks and take short term gains typically in one to thirty days. The reason we think you have to use stops with this approach is because since you are limiting your upside, you must limit your downside, too. That said, however, if you are an investor then you have to be able to weather the periodic downside moves without limiting your profits or taking unnecessary losses.

If XYZ Semiconductor recently posted its earnings results and relayed the following developments, it would not only be a hold, but probably a buy on weakness as well:
Organic top line revenue came in above company and Wall Street consensus
Spending was contained without sacrificing research and development
The effective tax rate held at the same level or was lower
The Company is taking market share from rivals
Management touts its product pipeline
The Company raises its guidance above consensus estimates
Of course if you owned this stock from a tout, then you more than likely would have sold. If you were using a trailing stop, then more than likely you would have sold. If you were listening to the doom and gloom on television, then more than likely you would have sold.

If you would have sold XYZ Semiconductor, more than likely you would live to regret it.


Next Mistake: Cheap Stocks