Swing Strategies
Fresh decisive trading opportunities
>> REQUEST MORE INFORMATION >> CALL 800-286-1145 FOR IMMEDIATE ASSISTANCE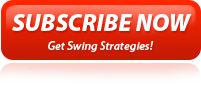 Goal: To generate income
Holding Period: One day to two months
Ideal Client: Day traders, swing traders, and long-term investors looking to create cash in sideways markets
Philosophy
We believe that emotions drive the market from minute to minute, and it is possible to capitalize on these movements. Our swing ideas are filtered in a manner that incorporates technical factors, momentum, and to a lesser degree, fundamentals (fundamentals play a greater role during periods of hysteria when we try to avoid being victimized by the panic of the crowds). One of the overarching goals of Wall Street Strategies is to minimize the mistakes our subscribers make. Leaping off a cliff when everyone else is leaping is simply the right way to erase a lot of smart investing.
Methodology
There are several factors that go into our decision-making process for the Swing service. They include:
Chart formations
Volume analysis
Anticipation
Momentum
Intra-day action
Intra-week action
Relative performance
There are several chart formations that we consider screaming buys and sells, and there are certain signals stocks give when they are on the cusp of a tradable move.
There are options mentioned with this service as well. Options involve a higher degree of risk. Unlike stocks, they do not represent ownership, just the ability to buy or sell a stock or other underlying asset at a specific price within a specific time period.
We do not encourage or discourage options trading, but want to stress that over time, we have seen people lose more than they gain, not unlike going to a casino. There are folks that win a lot as well, because they contain greed or mitigate losses.
The options featured on the Swing Strategies are higher risk and out of the money. We look to exit the option sooner rather than later and take whatever gains the market gives us (after all options, unlike the underlying stock, have a shelf life and are extremely risky).
Implementation
Day traders are encouraged to stick with their discipline. The emphasis is on taking losses instead of allowing them to get too large and to erase more than a single winner. Swing traders are urged to scale out of positions, securing an early profit, and then trying to get more by holding longer. Long term investors should use up to 30% of their investing funds to generate cash, mitigate downward moves in the market, and make their money work for them in sideways markets.
Communication
The service is updated four times a day and sometimes the message is not to do anything or not to panic. When the ideas are delivered, there is a suggested stop loss- this is written in stone unless we send an alert to adjust or ignore the stop. We found that giving the stop ahead of time saves our subscribers time and money. Like with all of our services, subscribers are urged to call their representative or our research desk if they simply aren't sure or need further assistance.
Sample Reports- Click here to check out sample Swing Strategies reports and the accompanying Trading Alerts.
Swing Strategies Service Profile
Updates: Approximately 9am, 11am, 1pm and 3pm ET daily
Delivery Options: Website, email
Objective: Short-term trading and income
Holding Period: One day to two months
Subscription Pricing: Semi-Annual $2600; Annual - $4800