About Our Services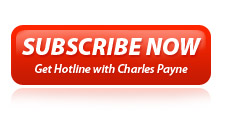 Independent money-making stock picks with a difference



Wall Street Strategies (WStreet.com) has developed a complete suite of superior stock selection services that meet the needs of professional traders, active investors and long-term investors with horizons of one day to six months or more. We are with you through every step of the trade via our comprehensive alert system and real-time support from the research desk.


---


Market Commentary
The WStreet Market Commentary delivers the daily unbiased insight and guidance of Charles Payne and the Wall Street Strategies Research Desk. The daily commentary takes a common sense look at the big picture, gives you advice on sector rotation and trends and helps you determine how news may affect your portfolio. The commentary is delivered twice a day keeping you informed at pivotal times and frequently includes analysis of the major indices and actionable analysis of individual issues.

Get to know WStreet & Charles Payne. Register now to receive your free market commentary.
>> FREE SIGNUP
Swing Strategies
Swing Strategies is designed for the active, online trader that has access to the market throughout the entire session. It features trading opportunities poised to make quick and explosive moves for day and swing traders with holding period of one to sixty days. New recommendations are delivered four times daily.
>> LEARN MORE >> VIEW SAMPLE SWING STRATEGIES REPORTS
Hotline
WStreet's flagship, Hotline, features stock selections expected to substantially outperform the market with an intermediate holding period of three months to six months, or longer, and is delivered twice daily. This report also focuses on the broad market and the daily drivers of action. Comprehensive comments are designed to demystify the market and keep subscribers ahead of the curve.
>> LEARN MORE >> VIEW SAMPLE HOTLINE REPORTS