Charles Payne's Common Sense Monthly Newsletter
>> REQUEST MORE INFORMATION >> CALL 800-286-1145 FOR IMMEDIATE ASSISTANCE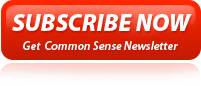 Charles Payne's Common Sense Monthly Newsletter is a monthly publication that provides insightful in-depth market commentary along with specific stock recommendations, which are designed for the long-term investor whose holding period is twelve months or more. It identifies unique investment opportunities that are typically undervalued or overlooked. Charles Payne's Common Sense Newsletter seeks to provide our subscribers with greater returns than the broad market.

As with all of our services, we request that subscribers update the tracker with their positions so we can monitor their portfolios in our database and assist them in maximizing their gains.

Try Charles Payne's Common Sense Newsletter risk free! click here

SAMPLE REPORT Click here to check out a sample Newsletter.
Charles Payne's Common Sense Newsletter Service Profile
Updates: Monthly
Delivery Options: Online, email
Objective: Long-term growth
Holding Period: One Year plus
Ideal Subscriber: Long-term investor
Subscription Pricing: Quarterly - $49, Annual - $159